Last-minute Gift Guide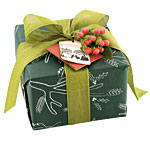 If you are reading this looking for ideas, you're probably a little bit in trouble because you have waited until the last minute to buy those last few remaining (or all) gifts on your shopping list. Uh-oh, friends. It happens – to the best of us. We all have good intentions, great ideas, "so much time" and then all of a sudden, we're behind and at a loss for what to do or buy, where to go, and how to pull it all together. I've been there. I'm a gift giver. I love it. I have to reign it in or I would be buying a hundred presents each for a hundred people. It's one of my love languages, what can I say?
Here are some suggestions. But remember, give with a generous and loving heart – or don't give at all. If you're stressed and angry, maybe forego gifts this year and treat your loved ones to dinner or the movies instead? Most people just want to spend time with you anyway. Most people except me. I would like the gift, please.
Monogrammed items – I'm in the South now, which means monogrammed EVERYTHING. This next item was something on both my and my sister's wish list this year:
monogrammed poncho – who doesn't love the Burberry monogrammed poncho that Sarah Jessica Parker was photographed sporting recently? Get the look for less and personalize it, here:
DH Wholesale
monogrammed cuff – I bought these recently for my girlfriends and had fun personalizing the colors, script and style for each of their personalities.
monogrammed acrylic tray or catchall – perfect for men or women to use on a vanity, in a bathroom, office or living room to collect magazines, toiletries, mail, etc.
monogrammed wine bucket – great for a hostess gift or for a couple with a nice bottle of champagne or wine inside.
Party accessories – No matter how many parties or dinners I host, I am almost always missing something I "need" in the moment. People who host cannot have enough serving platters, dishes, spoons, napkins, etc. They get worn out, lost or destroyed and so having more is always a good thing:
cheese knives/servers – who doesn't love an assortment of cheeses and the knives to cut them with? Cut the cheese or serve other treats in style with the following: Pottery Barn Marble Cheese Knives Set
Mini Horn Serving Spoon from Sur La Table. I have an obsession with tiny spoons.
wine glass chalk – my friend just gave me some of this and it's colored for guests to write their names on their wine glasses – too cute! The Container Store has it here.
Games and entertainment – Let's face it, we are with our family a lot over the holidays so it's good to have activities that bring us all together, give us something to do, and help us let loose a little:
I haven't played it but the latest rage is a game called Cards Against Humanity – supposedly quite rude and awkward, but fun, nonetheless.
Trivial Pursuit is an oldie but a goodie and one my family and our friends would play every December 26th around the table until the wee hours of the morn. It was our tradition – either kids against parents or boys against girls. We fought hard for those pieces of pie. We laughed a lot.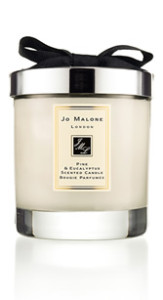 Jo Malone – I love anything and everything Jo Malone – the candles, the room diffusers, the sprays, the lotions…in almost every single scent. You can mix and match and combine sprays for your own signature scent and they are all natural and fresh, not overly strong or too "perfume-y" – truly, the best. Some of my favorites scents are:
Blackberry & Bay
Lime, Basil & Mandarin
Nutmeg & Ginger
Wild Fig & Cassis
If you have time, shop local if you can and support the small businesses. They always have the most unique and personable gift options and they work hard to make last-minute shopping an enjoyable experience.
Happy shopping, wrapping, and giving!