Rock Me, Mama
Do you know how many either ugly or uncomfortable-looking rocking chairs are out there? I do. I've been looking at them. Why are the only options either hard, spindly wood that looks like something grandpa made 100 years ago and rocked on the front porch in with a glass of sweet tea (which, I love but not for 2 in the morning when I'm breastfeeding) or dated and boring upholstered gliders that you're only buying because you're having a baby and need to cross it off the list (and are basically thinking, "I don't care what this looks like because my baby is going to spit up all over it")? Why aren't there options that are both comfortable and stylish, that can transition out of the baby's room when baby is no longer a baby?
Last week, I spent a lot of time in a rocking chair on a chipped, white wood porch, staring out at the sea. Morning or night, you could find me in the rocking chair, writing or reading or just gazing and dazing. It wasn't really the most comfortable chair – it was rickety and wood. But still, I kept thinking, "Everyone from a baby to 80 should have a rocking chair."
What is it about the subtle back and forth that calms us, helps our thoughts and worries drift away? A rocking chair is such a timeless piece of furniture and can transition from a deck at the beach, a log cabin by a fire, a rambling porch in the South, or a nursery for a newborn baby. They can be made of wood, wicker, fabric or metal. But the purpose is all the same – to lull, remind us all to slow down, and  help us feel at peace when the world around us spins like a crazy blur.
If I'm investing in a piece of furniture, I want to be excited about it and know that I can use it in many parts of my home, preferably for many years to come. And just like all things in my house – I want it to be both functional and beautiful.
I have yet to find a rocking chair/glider/whatever for under $1000. I think that's a significant investment! So I want to make it worth my while. Am I the only one who feels this way?
Here are a few options I've found that I like but they are either still more than I want to spend or my husband doesn't like them (and I'm starting to think that might not matter unless he is planning to breast feed every other hour of the night, in which case we would have other concerns.)
If you have found one you think fits both requirements, have used and loved, and even used in other rooms besides the nursery, please do share! Or I suppose I could also try the following suggestion from Apartment Therapy and make my own!
Santana Rocker by Rocker Refined on Etsy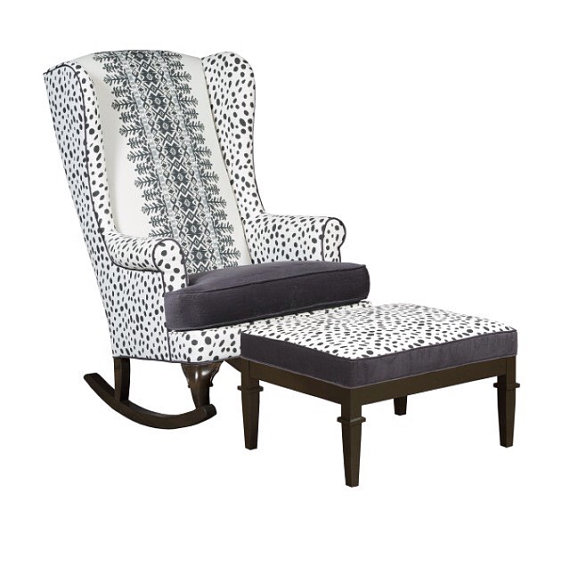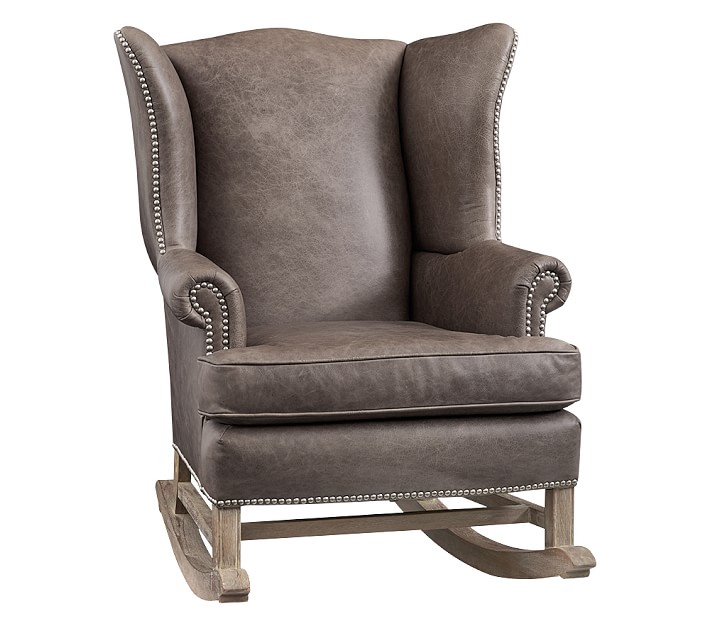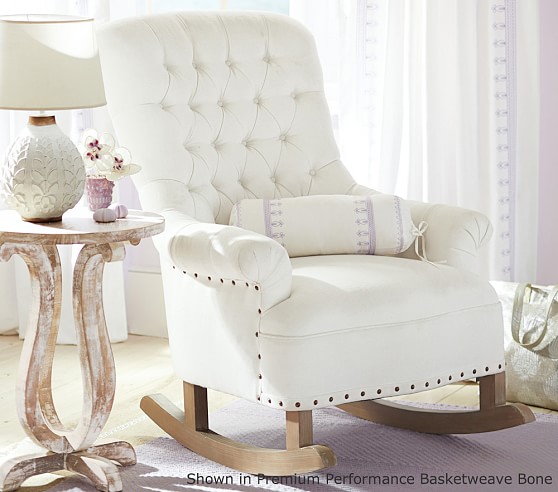 Crate and Barrel Jeremiah Rocker